As the population ages and natural disasters grow increasingly calamitous, Alex Roslin says it's time emergency agencies developed plans to look after those who are always hardest hit
—
seniors.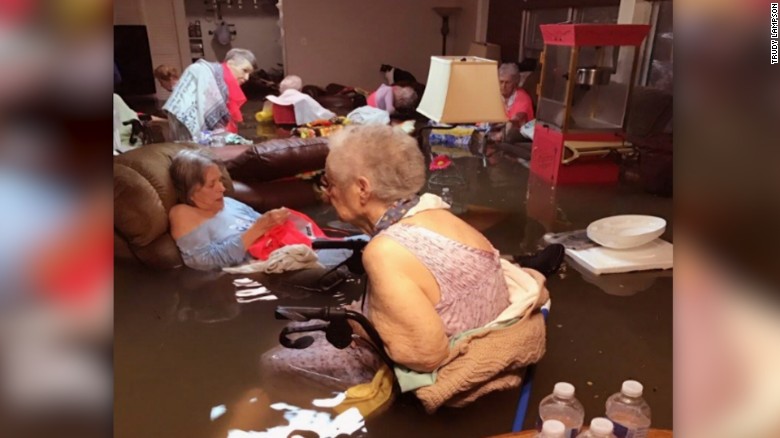 Seniors flooded in a Texas nursing home when
Hurricane Harvey hit in 2017. They were initially
told no help was coming. This photo on Twitter
finally got the seniors rescued.
(ZOOMER Magazine) February 26, 2018
—
The floodwater from the Rivière des Prairies rose slowly at first, then quickly. Rene LeBlanc, 71, watched with great alarm a block away from the river, on Des Maçons Street in Montreal's West Island.
LeBlanc had spent a lifetime thinking about disasters and risks of various kinds. Now retired, he had worked 45 years in insurance, specializing in loss prevention. When the river overflowed onto his street, he sprang into action.... Read the full article here.